Hydration is key for healthy hair. As we are transitioning into colder temperatures I want to offer some tips to maximize hydration and keep your hair from getting dry.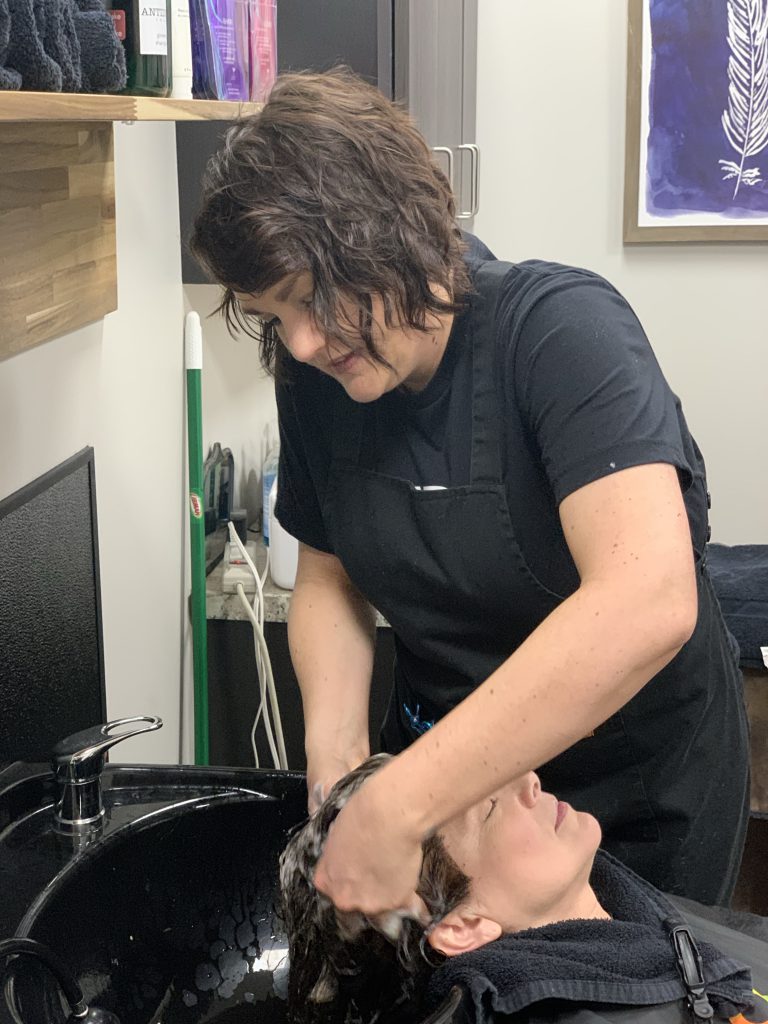 First- Fully saturate your hair with water before you apply shampoo.
If your hair is not saturated the shampoo will not be able to do the job it needs to do. I highly recommend Inner Sense Organic Beauty products due to the fact that they are concentrated and need water to make them perform properly. So before you even reach for the shampoo, make sure your hair is sopping wet and you can feel the water on your scalp.
Next- Make sure you emulsify the shampoo in your hands before applying it to your head.
This will allow the water from your hands to mix with the shampoo allowing it to begin to suds up. Then apply it to your hair and you should get a great lather and the shampoo spreads all over. If this is not happening, dip your head back under the running water and emulsify your hair some more. You need tons of water to allow the product to work properly.
Third- Rinse, Rinse, Rinse!!
Make sure all of the shampoo is completely rinsed from your head before you apply conditioner. Now the conditioner should be applied to sopping wet hair as well. With Inner Sense being concentrated, make sure to start with one pump and work up from there. I will tell you to scrunch your conditioner into your hair no matter what texture of hair you have. You are trying to push water into the cuticle layer of your hair.  Moisture will get trapped and the  cuticle will close over the water molecules hydrating your hair from the inside. You can now rinse the conditioner off of your hair. Depending on the texture of your hair, you can leave a little conditioner on your hair or rinse it completely apply a leave in conditioner.
Last- I highly suggest you apply your products to your hair while you are still in the shower but before you have towel dried your hair. You want to now trap all of the moisture still left on your hair with your products. This will seal the cuticle down completely, lock in the moisture and allow you to use less product because you are getting great slip from the added water. Always start with a leave in conditioner then followed by your product of choice. After this is complete you may towel dry your hair.
These tips should help you hydrate your hair all year round!
So don't forget:
-Apply Shampoo to sopping wet hair.
-Emulsify your shampoo in your hands before applying to your hair.
-Rinse, Rinse, Rinse!
-Use a Leave in Conditioner or keep a little conditioner on your hair.
-Apply products on in the shower with sopping wet hair.
If you have found any of these tips to be beneficial, comment below, I would love to hear from you!