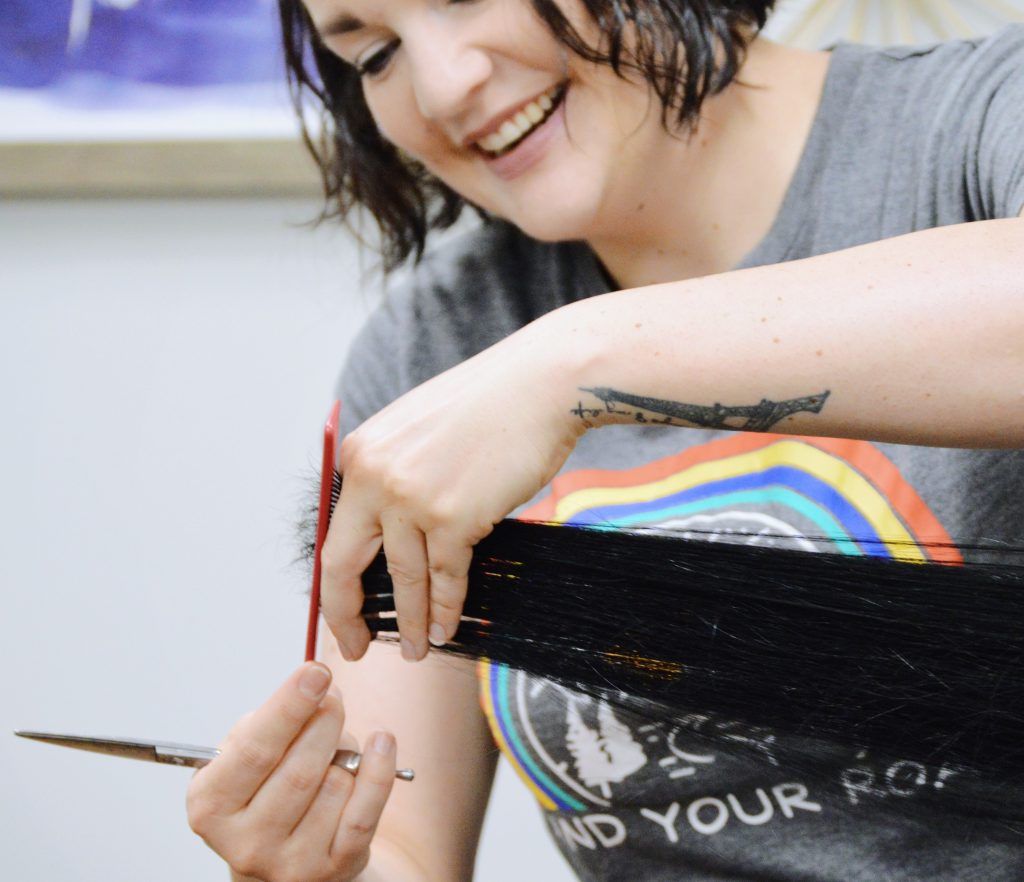 Hello, my name is Abby, and I'm a hair stylist in Central Illinois.  I have worked in a variety of salon settings and  spent several years as a cosmetology instructor. Currently, I am a studio suite owner in Bloomington, IL.
My style as a hairdresser is to embrace what you were naturally given and give you a style and product routine that is manageable for you and your needs. I am personally fond of and use natural products without any sulfates, silicones or parabens; though I have used many different products over my career and am happy to recommend a variety of products that will work with your routine and hair.
In the beginning, I got into the hair styling industry because of a passion to do hair. However, I've come to realize through all my experience that it's the connections I make with people I love most about my job! Each client comes to my chair with a different story and different wants and needs which keeps things very exciting for me. I enjoy not only hearing your stories and connecting with you but, I am so humbled that you put your trust in me to help you with a new look! I am devoted to lifting people up and helping you appreciate what you have.
Away from the salon you will find me in the country with my husband, our sweet dog Joey, and our flock of chickens. I enjoy working on my vegetable garden, reading and listening to podcasts. . We're homebodies who love our town and community and I would love the opportunity to connect with you!