The past few years I have been transitioning into what I like to call the "natural world."
What this meant to me was:
Researching ingredients and being able to offer top of the line products that include safer, cleaner ingredients. I highly recommend  Inner Sense Organic Beauty products.
Eliminating silicones, sulphates and parabens from my beauty routine.
Allowing my natural wave pattern to come through and actually figuring out a way to wear my hair like this daily. Offering that advice to clients as well.
Not coloring my hair every month and allowing my natural color to peek through.
Not painting my fingernails or toenails.
Cleaning with safer, healthier options.
If you've sat in my chair you've probably heard me talk about this journey. It has sparked some fantastic conversations and allowed some of my clients to want to explore this journey as well. This has been such a fun process for me! It has allowed me to expand my knowledge because there is no guidebook for this.  I am also helping my clients see themselves, for the first time in a long time, as they naturally are. This is about so much more than hair. I have felt a closer connection to these clients and feel honored that I got to be a part of this journey with them.
Here are some of the documented journey's along the way: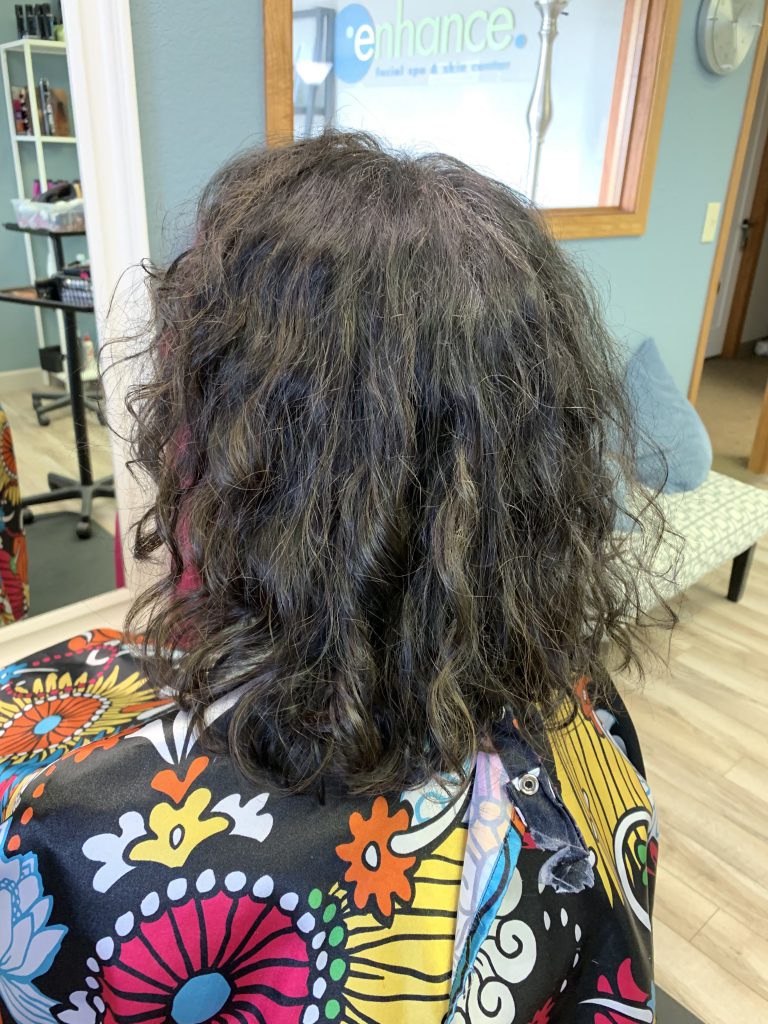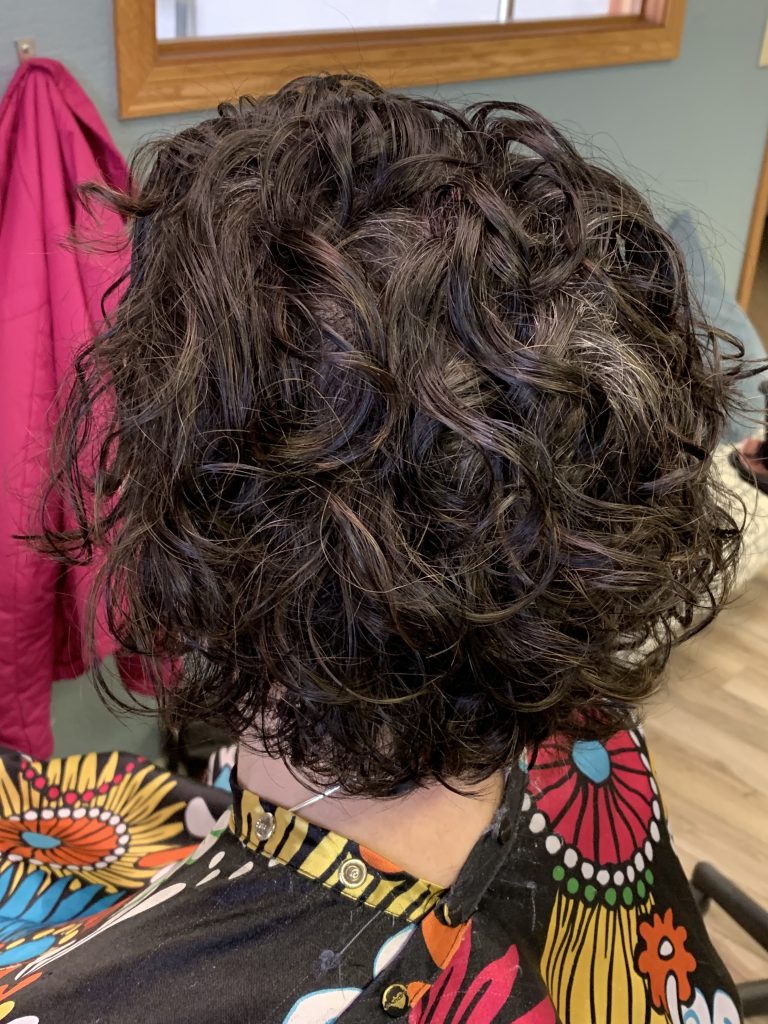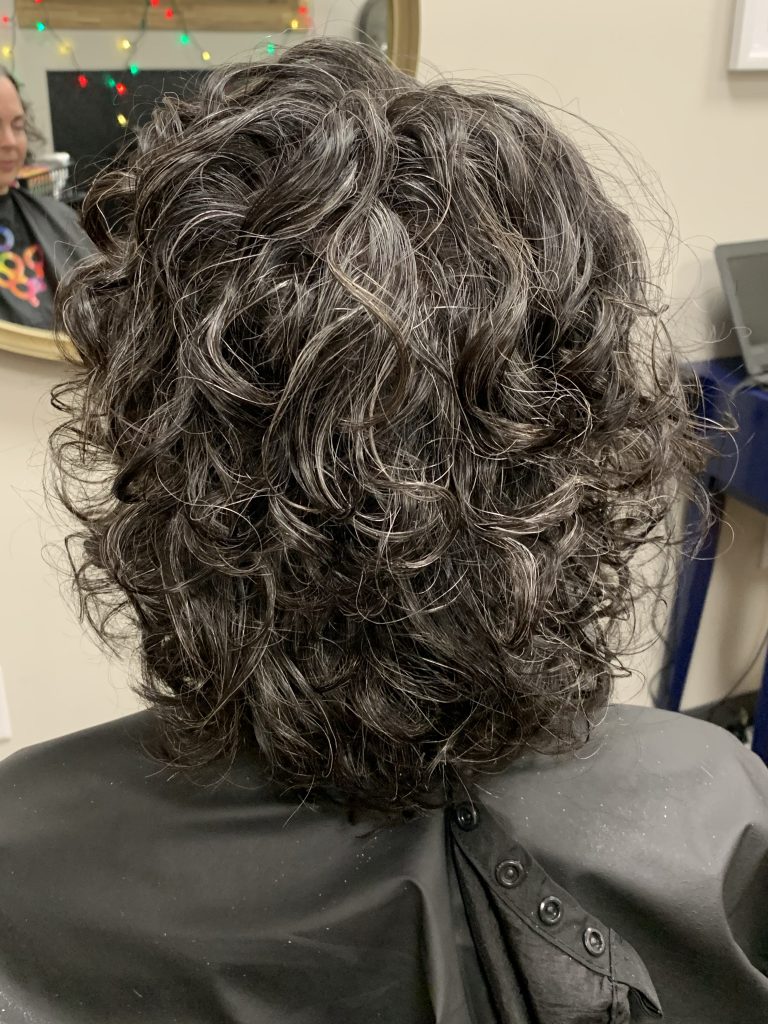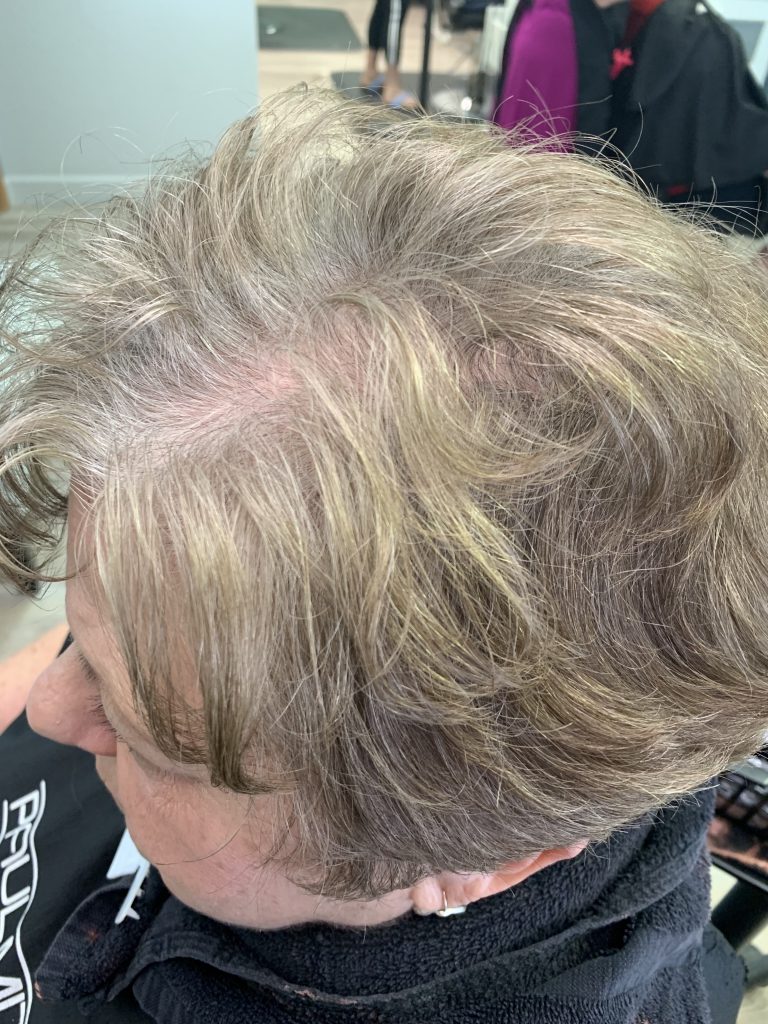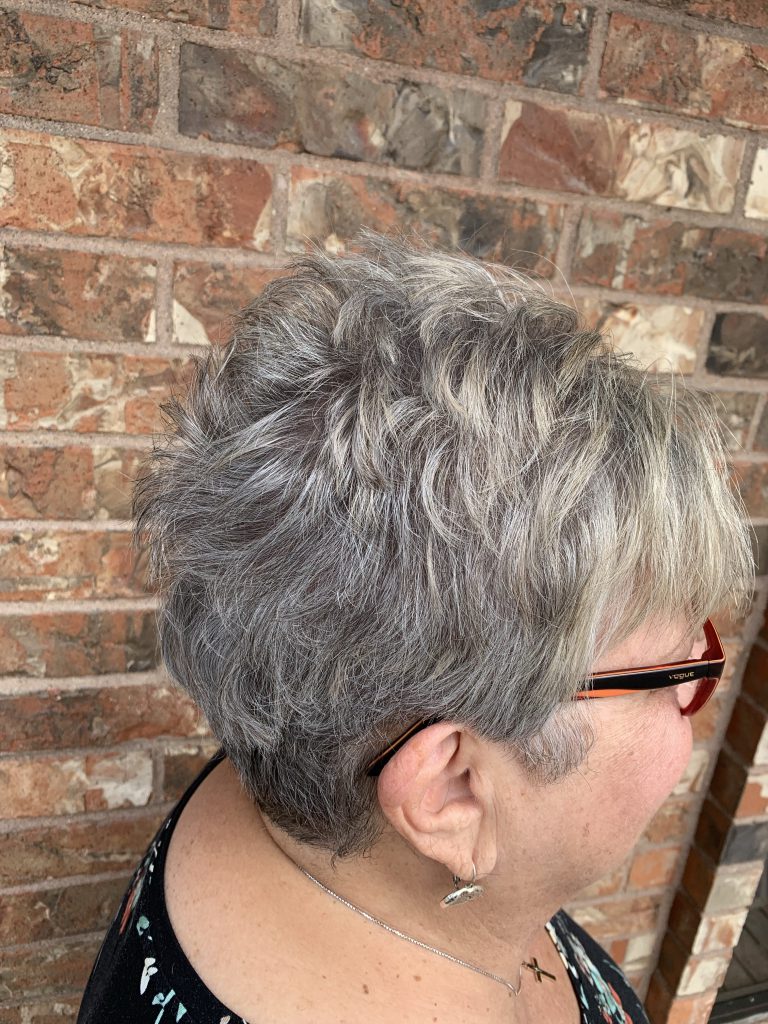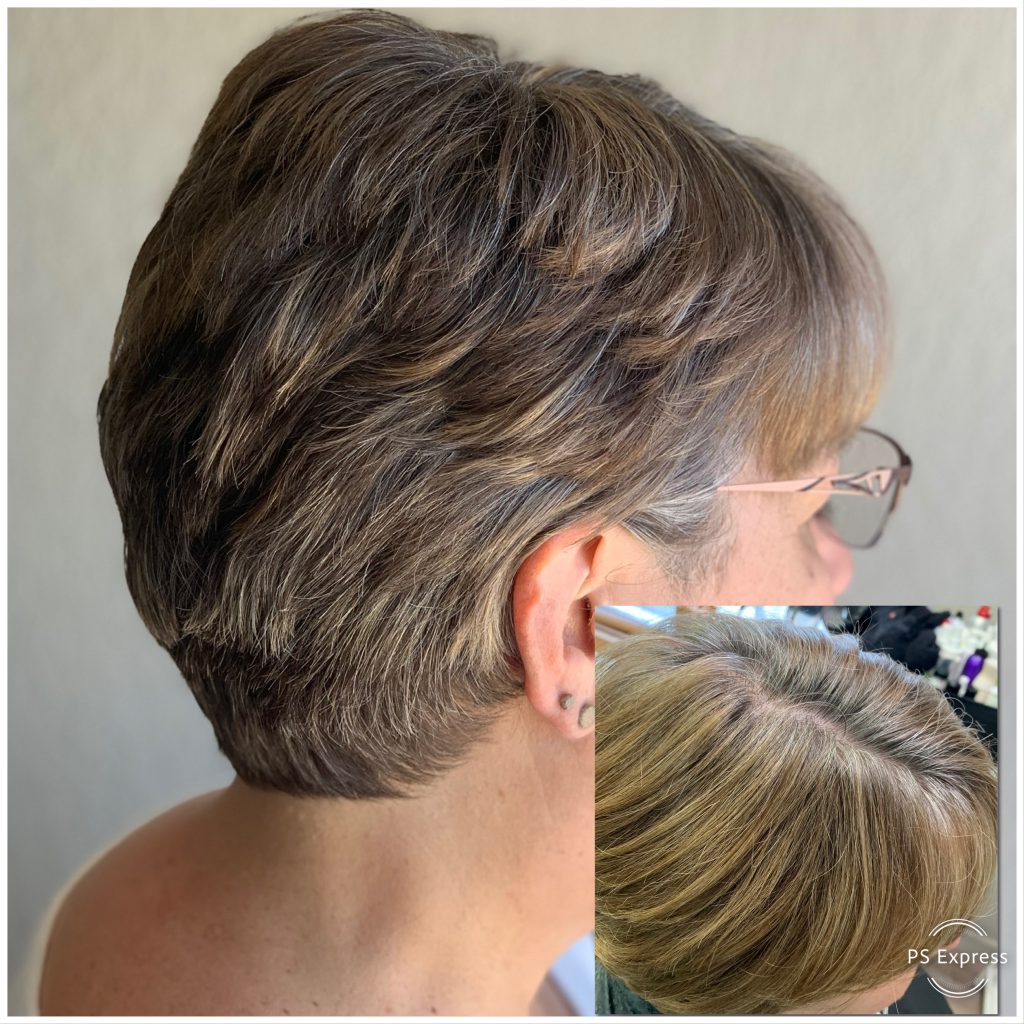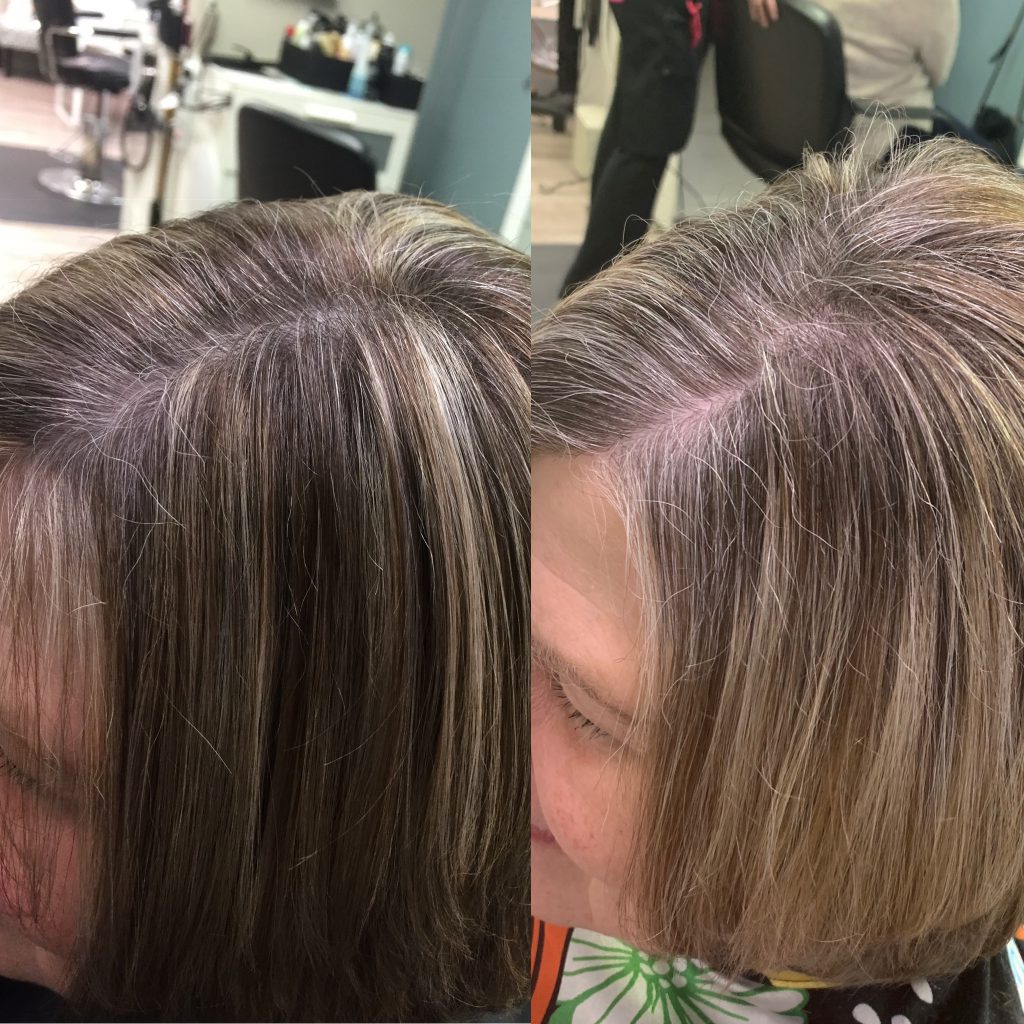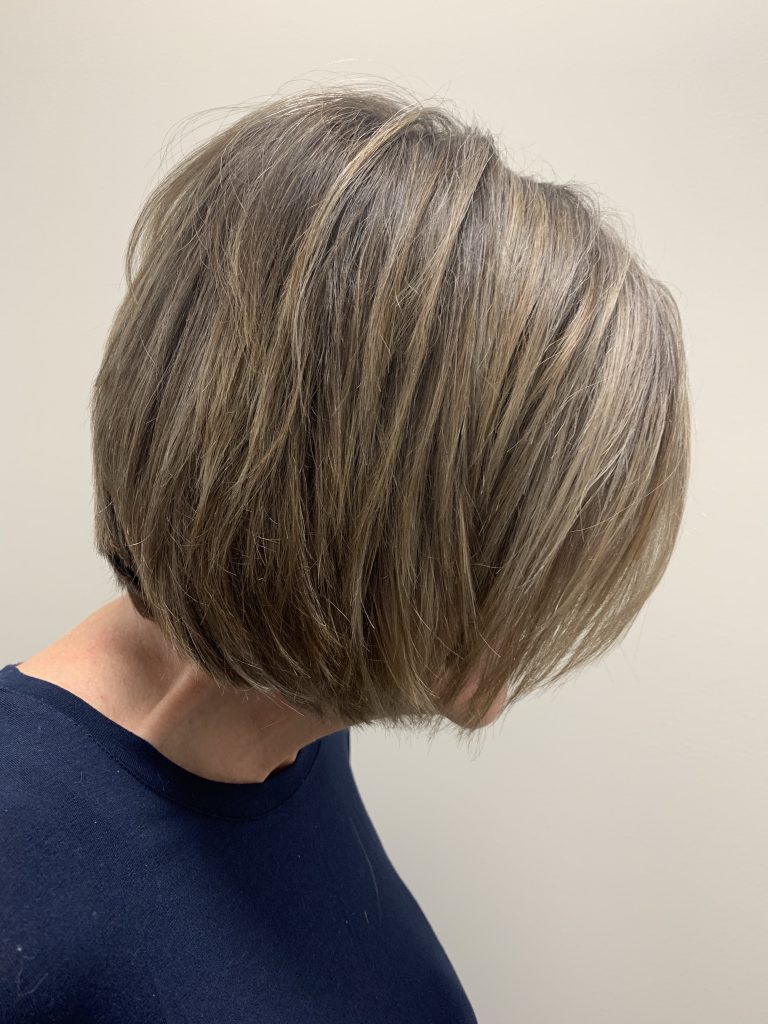 Along the way we would discuss how often they should come, at home maintenance but most importantly how they were feeling. Certain months were better than others. My biggest piece of advice if you are thinking of following this journey is to begin to
Loosen up your thoughts on how you see yourself
Give yourself some grace
Let the old go and embrace the new
I saw multiple times someone would take a comment from someone else so personally that they would want to stop the journey altogether. No one should have that much control over how you feel about yourself! This is your life and if you want to see who you are with your hair natural, then by all means do it!! In all honesty, that comment said to you shows more about what that person is struggling with than anything to do with your hair. They may be jealous of you for actually doing it!
If you are thinking of transitioning away from coloring your hair every 4 weeks, or if you are interested in what I call the "natural" beauty world, let's have the discussion at your next hair appointment.